Books for learning Italian
Here you'll find a list of the books I recommend and/or use in my Italian classes.
If you buy the products using the links in bold face or clicking on the pictures on this page, I might get a small commission from Amazon.
Books for learning Italian
---
The market offers a number of great books for learning Italian. From the usual
phrase books
, to more structured self-study books like the BBC's
Talk Italian Complete
to the books I am using in my language courses and I am recommending.
Click on each image to order them directly from Amazon. They should be available from other online or high street bookshops also.
These books are:
The
Il Balboni
Il Balboni series is complemented by video, audio, supplementary exercises, and additional materials that can be downloaded online. The digital version of each book is also included. I find that it works very well for one-to-one teaching and small classes. After an initial time with a competent tutor, it could also be used for self-study.
An alternative to Il Balboni is the
Nuovo Contatto
series, starting with
Primo Contatto
for first learners: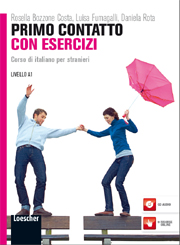 Primo Contatto
– A manual for first learners who want to be able to communicate quickly and can be used for self-study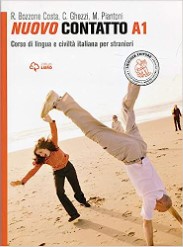 Nuovo Contatto A1
– A communicative approach to teaching Italian Language and Civilization to foreign students.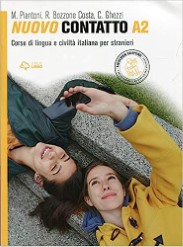 Nuovo Contatto A2
– The course focusses on communication and provides a strong grammar foundation.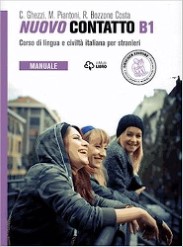 Nuovo Contatto B1
– Different formats and combinations are available up to level C1.
I'm also recommending a few
other books
, for more in-depth study and reference, including: